Say it! Think it! Live it!
Enhance social, emotional learning (SEL), and wellness with Inspired Minds resources—powerful tools to spark thinking with confidence, hopefulness, and cheerfulness. With daily reminders, this positive assurance or self-belief will activate the mind, heart and soul.
"With all of the mental health issues I see our teens coping with or trying to cope with everyday; hanging these posters in my classroom was essential. Any positive message that students come across, helps. What a great way to be a positive light in their lives!"
Mandie
High School Teacher
Build encouragement and a positive self-image when displaying and reading these uplifting and to-the-point statements brightly printed on large glossy stickers!  Designed for any age with unlimited uses!  Whether used as an incentive or an award, or simply a nudge...
"I would highly recommend…they are a totally different type of motivational chart that are simple and to the point."
More about Inspired Minds
The 30 titles of the Inspired Minds posters were developed with the help of a team of professional psychologists as a means to foster self-confidence. The award-winning inspirational posters, notes, and postcards feature 30 affirmations designed to promote social-emotional learning, inclusion, and growth mindset. Plus we offer free social and emotional learning (SEL) and growth-mindset resources for teachers!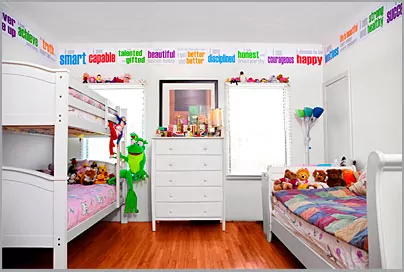 Our Story
At Inspired Minds, we are passionate about supporting educators, students, and families with products that support social-emotional learning.